"Discover The Fortune That's Hidden In Your Hood Cleaning Business"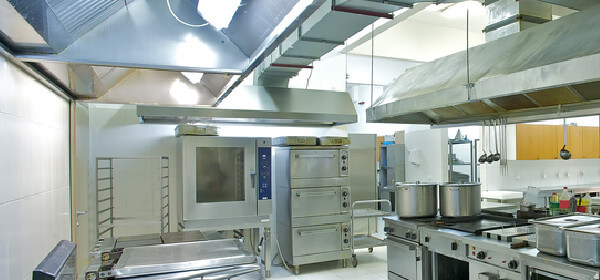 Dear Hood Cleaning Services Contractor,
What if:
… You were booked three months out?
… You could raise your fees by 25%?
… You could say no to small jobs and hard-to-please people?
… Your kids could tell their friends, "Daddy makes more than most doctors and lawyers," and it was true?
Good news: it's all possible.  And by the end of this page, you'll know how.
Hi, I'm JR Fent.  I make websites that make hood cleaning pros a lot of money.
Here's an example: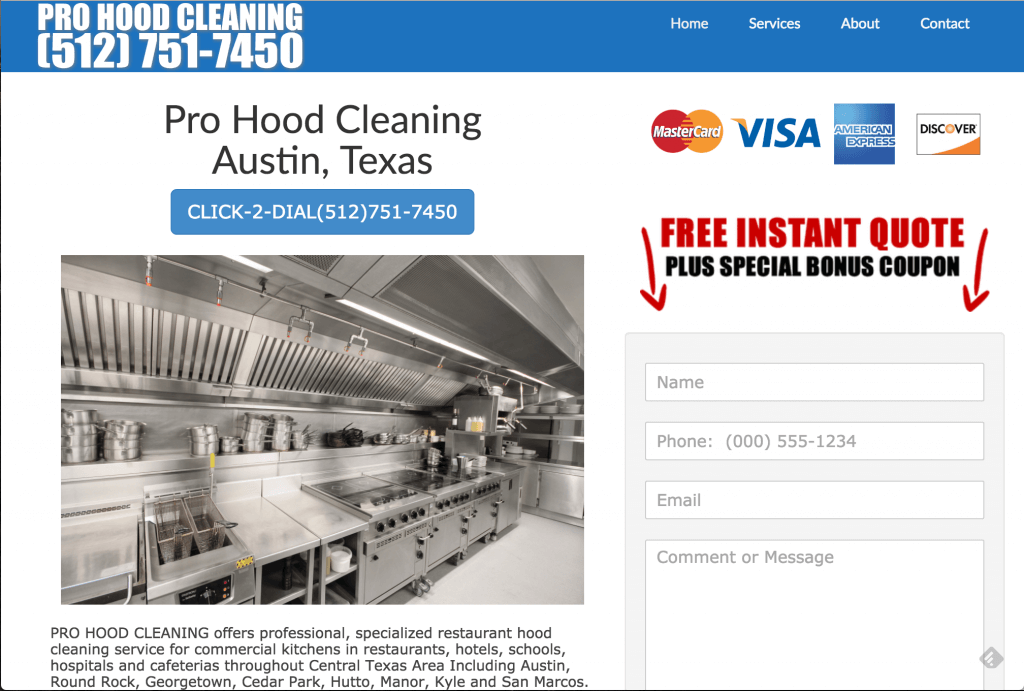 That website—prohoodcleaning.com—generated an extra 169 calls and 26 emails for my client, Michael Bunga, owner of Pro Hood Cleaning, in the first 60 days alone.
That was on top of all the other incoming leads he'd built up just by being in business the past 3 years.  It's no wonder he calls me "the Michael Jordan of marketing."
Funny thing was: he had a website that he paid $4,500 for.  And it was doing jack shit for him.  How come?
Well, these web designers only focus on making things look pretty.  They don't understand things like copywriting and sales.  And when it comes to getting your website seen?  They're even more clueless.
Me, on the other hand?  I'm no web designer.  Nor am I another one of these big dumb marketing companies… like that one that rhymes with welp.  And I surely don't spend my days cold calling local businesses, talking 'bout, "I can getcha ranked in Google."
No sir.  I'm just a farm boy from a small-town in Nevada, who took the blue collar attitude my parents taught me growing up… and applied it to the internet.
I'm self-taught, self-made, and I've got a history of helping other hard-workers balloon their business.  So what's my secret?
I Create "Smart Websites" That Pop Up Everywhere Your Best Buyers Are Searching Online
So anytime someone in the cities you serve wants their hood cleaned, or their restaurant exhaust system steamed—boom, there you are.
Then I tell 'em, in simple terms, why you're the obvious hood cleaning company to use.
And finally, I give 'em a reason to pick up the phone or send an email and request a quote right away.
As you might imagine, a "sales snowball" begins to build, picking up speed and size by the day.
And because I only work with one hood cleaning contractor per city; and do everything myself; and cut no corner; and spare no expense; and I already understand all the ins and outs of your industry.  I can take you from "getting by" to "oh my!" in a matter of weeks.
Just ask Michael.  As a result of my handiwork, he's now:
… Booked three months out.
… Charging 25% more on each hood cleaning project.
… Saying no to small jobs—he's actually got a minimum that is DOUBLE what his minimum charge was 6 months ago.
… Passing on pesky know-it-alls, penny-pinchers and hard-to-please people.
… Heading home at 2:30 every day to hang with his wife and dogs—thanks to his newly hired sales manager and office gal.
… On pace to have his biggest year ever and net more than most doctors and lawyers.
But it gets better.
With way less stress, more freedom and more money coming in than ever before, Michael's finally able to stop and smell the roses.
These days, he's enjoying:
Date nights with the wife; golfing with his buddies three times a week; hitting the gym, hiking, or paddle skateboarding daily; heck, last week he took the entire fam on a four day staycation at The Phoenician, a luxury resort in Scottsdale: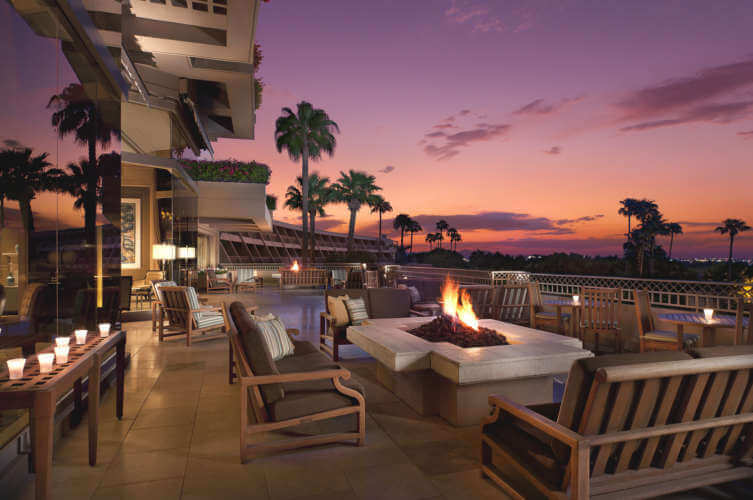 Don't get me wrong, I'm not trying to take all the credit.
Michael's a great guy.  Hard-worker.  He's passionate about his craft.  I've seen hundreds of his hood cleaning jobs—and they come out flawless every time.
In fact, I call him "the Michael Jordan of hood cleaning"  So, together, I guess you could say we're an all-star team.
I'll tell you what: we sure get paid like it.  Wink.
Anyways, here's the deal:
I'm Ready For My Next All-Star...
Is It You?
I'll be rinsing and repeating what I did for Michael, only in your city.  And guess what: you didn't land here by accident.  I hand-selected and invited you to check out this page because, based on what I've seen, I think it could be you.
And I hope it's obvious that whoever I team up with will undergo a major transformation—not only in their hood cleaning business, but in every aspect of their life as well.
Imagine, for a second, it's YOU.
Just think—I could help you:
… Realize the fortune that's been hidden, online, in your hood cleaning business.
… Fire your worthless web guy and stop peeing money down your Levi's on all that ancient advertising nobody's even seeing.
… Say goodbye to the stress of slow seasons forever.
… Raise your prices and cherry-pick big money deals, while leaving your starving competitors to fight over the scraps.
… Get booked out so far, you can confidently tell high-maintenance clients to, "Take a hike."  (You definitely won't need their money.)
… Hire the right help so you can replace yourself and enjoy life away from greasy kitchens, power tools, and scrapin' grease with the boys.
… Find the freedom to really enjoy your family, friends and hobbies again.
… Show these white collar assholes and corporate clones how a real man makes money.  Then smirk at the Joneses, as if to say, "Keep up with me," when you roll up in that new sports car.
… Wake up each morning calm; happy; and proud of the life you're living.
Can you see it?
All the above is possible.  The American-fricking-dream—powered by, of all things, you cleaning hoods and me serving up customers on a silver platter.
Whaddya say?  Are you in?
I Need An Answer ASAP
Here's why:
I plan on making a final decision on who I'm going to work with in your city this week.
Again, I hope that's you.  But if not, I'll go down the list.  Surely, there's a big-thinking hood cleaning service contractor somewhere in your area who's dying to dominate the space and swell his savings in the process.
Obviously, I can only work with one company.  It wouldn't make sense to have multiple clients competing against one another online.
So whoever it is, they're about to have a stranglehold on all things hood cleaning, as soon as I "press GO!"
Now's your chance to claim the sole spot before I offer it to a competitor.
Here's what you need to do right now, without delay, to make sure that doesn't happen:
Fill out the simple application form below, and do so completely and honestly.  If it comes through within the next 24 hours and I like what I see, I'll contact you promptly with the next step.
If not, I appreciate you reading this all the way through; and keep an eye out for smart new websites popping up, then scooping up, what could've been yours.
[well]
Time-Sensitive Application
[/well]
Either way, I wish you lots of luck.  Although, you won't need it if you've got me in your corner.
Signed,
JR Fent, the guy who hood cleaning service contractors get in line to pay
P.S. - Here's a recent pic of my wife and I, just so you can put a face to the words:
P.P.S. - If I don't explode your hood cleaning business, you don't pay a dime.  So there's nothing to lose.  But I am making my decision this week, so please fill out the above application and send it over ASAP.